Guritchi グリッチ
A downloadable Guritchi グリッチ for Windows, macOS, and Linux
Install instructions
Extract the .zip and launch Guritchi グリッチ.exe
Download
Comments
Log in with itch.io to leave a comment.
Cool game, but graphical issues...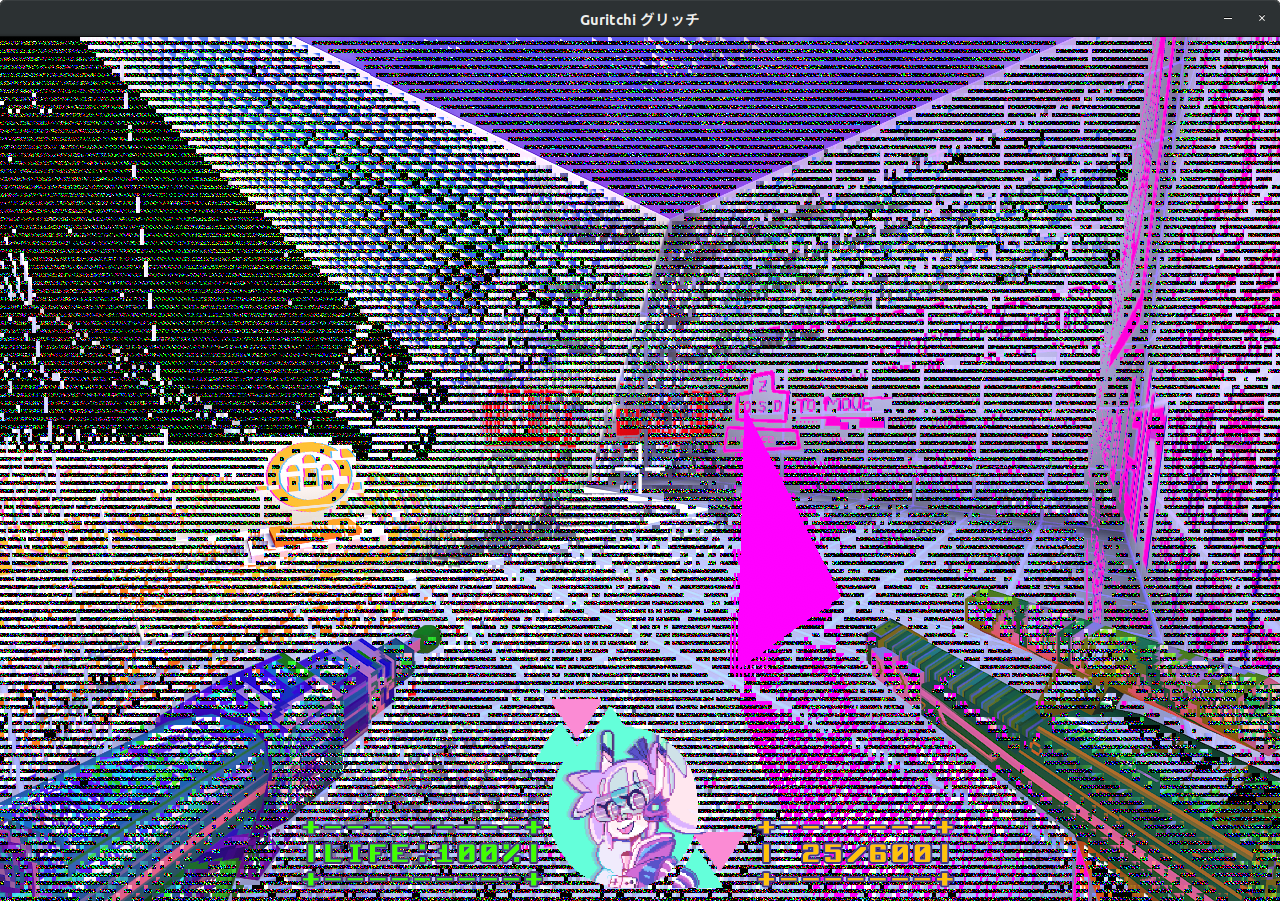 I liked the game and the overwall visuals (the effects, simply awesome).
The double jump dindt really get a introduction, right? I had to use it on a way to complex thing but thought I was just too stupid to finsih it
Hello! I liked this game. Few bits of feedback in case you want to revisit such a game in the future!
- I had some sensitivity issues. I think it might be my mouse but it was super slow. I fixed it when I manually changed my mouse sensitivity. Would like an option to mess around it.
- The platforming gems bit was slightly painful cause the turret was shooting through the level geometry. Also the stairs had a bit of area behind it and you can get stuck in it pretty easily. Same goes for Boss. More frustrating than difficult (nobody can hit you there so it's just like - aaah no).
- Guns felt great but the enemies were bullet spongey. That said I loved the dynamic of shooty guys, and guys that run at you. Those fire guys didn't seem to be able to do anything though!
- Loved the boss.
I just wish there was more there! But I really did enjoy the feeling of the game.
Thanks a lot for all your feedback ! This is very valuable to us :)
We'll update the game asap for a more user friendly version with much more feedbacks !
We'll try to make other levels as we have the architecture now !
Hello! I really enjoyed your game, it was super fun to play, had awesome enemy and level designs as well as great music! I made a let's play of your game here~
Thanks a lot for taking the time to play our game! We'll use your feedback to make an update asap
Issues with collision of second levels stairs (randomly get stuck rather than a smooth ascension), same level also has a platform a bit too high to actually jump onto, sadly impeding further progress.

try using the double jump to progress, it should be pretty easy with it :)
thanks for your comment
game wont install or start :(
how do i get this to work